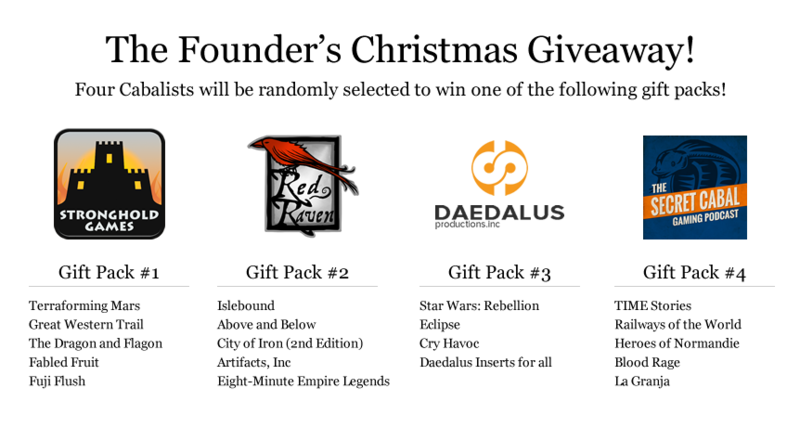 The Founders want to make sure that your holiday season is an amazing one. We will be giving away a boatload of great games to multiple entrants! All you have to do is subscribe to our YouTube Channel and fill out this form. Good Luck Cabalists!  
https://www.youtube.com/thesecretcabal
The deadline for entries is Monday Dec 19th at midnight EST. The winners will be announced on the show releasing on December 21st!
LET'S GET MERRY!