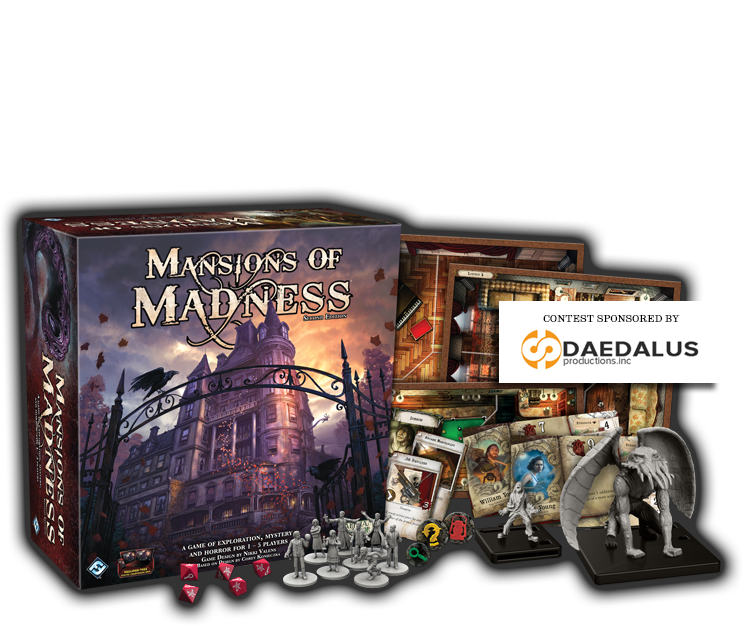 Hey Now and Happy Halloween, Cabalists!
Want to win a copy of Mansions of Madness 2nd Edition plus the Daedalus Productions premium laser-cut wooden insert? Well you're in the right place. Please fill out the following survey and you'll be entered to win! You have until the October 31st deadline. Good luck!
Check out all the other great stuff Daedalus Productions as to offer at their website: 
https://www.daedalusproductionsinc.com
Get Down To Business!